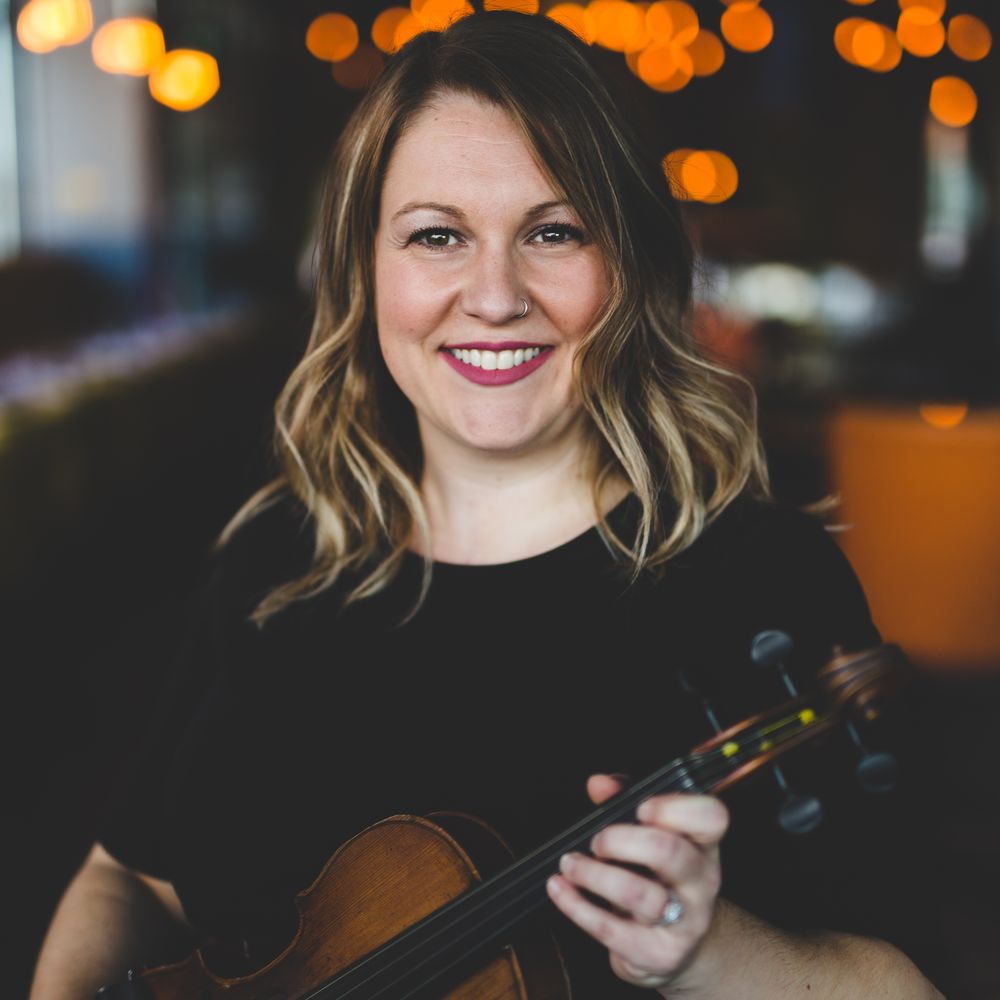 Stacey Lynn Read
B. Mus | Berklee College of Music
A strong voice in the preservation of Old Time Canadian and Down East Fiddling, Stacey Read has performed for over 30 years; her first recitals at the tender age of 4. A former student of Ivan and Vivian Hicks; she graduated with honours from the prestigious Berklee College of Music in Boston. A former president of The Maritime Fiddle Association, she is a recognized national competitor having placed in the Top 5 at The Canadian Grand Masters Fiddle Championships in past years. Nominated for 2 East Coast Music Awards with the Celtic group Banshee she has also played on over 20 studio albums; co-producing the Canadian Folk Music Nominated Album for Emerging Artists "The Lumber Jills" in 2019/2020.
A consummate educator, she teaches over 45 students from her studio on the historic Tantramar marshes in Sackville, New Brunswick overlooking Silver Lake which boasted a dance hall in the 40's and 50's; hosting the likes of Ivan Hicks and his father Curtis over 70 years ago.
Stacey created The New Brunswick Old Time Fiddle Co. to encourage and encompass her students and their projects; from tours to dances, workshops and recordings. She is the Artistic Director and manager of The Lumber Jills, The Junior Jills and The Lil' Jills.
From the Indianapolis Irish Festival to opening for George Jones and even an appearance for the Canadian troops at The North Pole; Read is a captivating performer. Past events have also included The Stan Rogers Folk Festival, Rollo Bay Fiddle Festival, Festival of Small Halls, HebCelt in Scotland and The National Celtic Festival in Australia. Her passions to tour, teach and preserve a fiddling style intrinsic to her home province of New Brunswick's heritage have led her far and wide.
A proud Mother to two fiddlers in training (Scarlett & Emily), she is also the wife of Sackville teacher, Mr. Peter Whittleton… whose support makes all of this possible daily.